Home » Posts tagged 'John Jay Research' (Page 2)
Tag Archives:
John Jay Research
In June 2019, OAR shared a few of our 2018 most productive scholars with our Twitter followers. Check out the whole thread below, and don't forget to follow @JohnJayResearch and the researchers mentioned below to get more information in real time!
Last year we recorded more than 700 journal articles and book chapters published by @JohnJayCollege faculty members! While we finish adding up this year's #JJCResearch productivity, we want to introduce you to some of our most productive #JJCFaculty scholars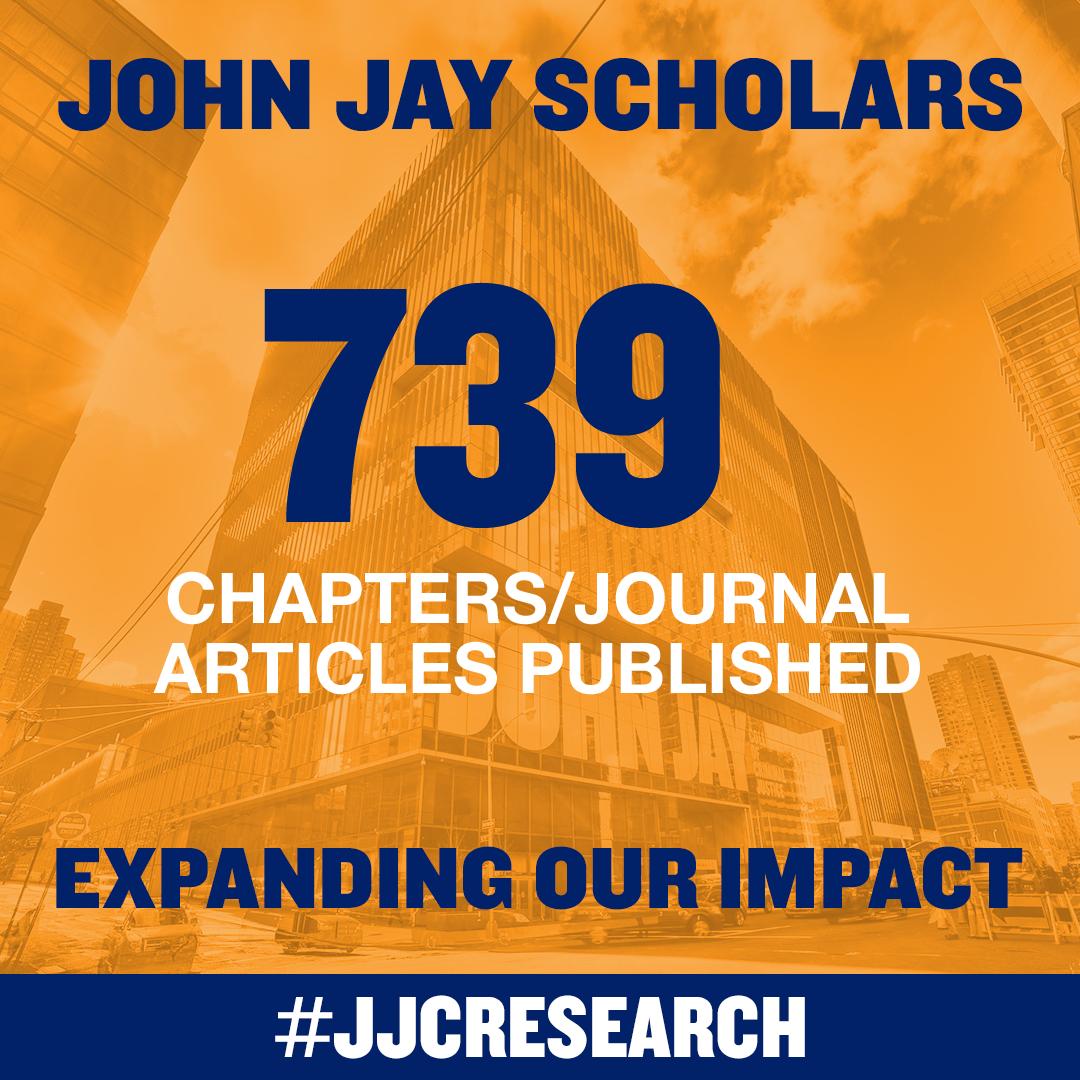 First up is @ktwolff11, who also won the 2019 Scholarly Excellence Award and the Donal EJ MacNamara Award for significant scholarly contributions to #criminaljustice! His most recently published article examines patterns of recidivism after a sex offense, find it here: (bit.ly/2XaqWmw)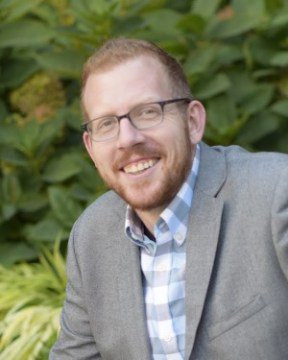 Next is @kevinnadal, @JohnJayCollege professor of psychology and the author/editor of two books in 2018! His research explores the impacts of microaggressions on the mental health of marginalized groups including people of color, women, LGBTQ individuals, & more. #JJCResearch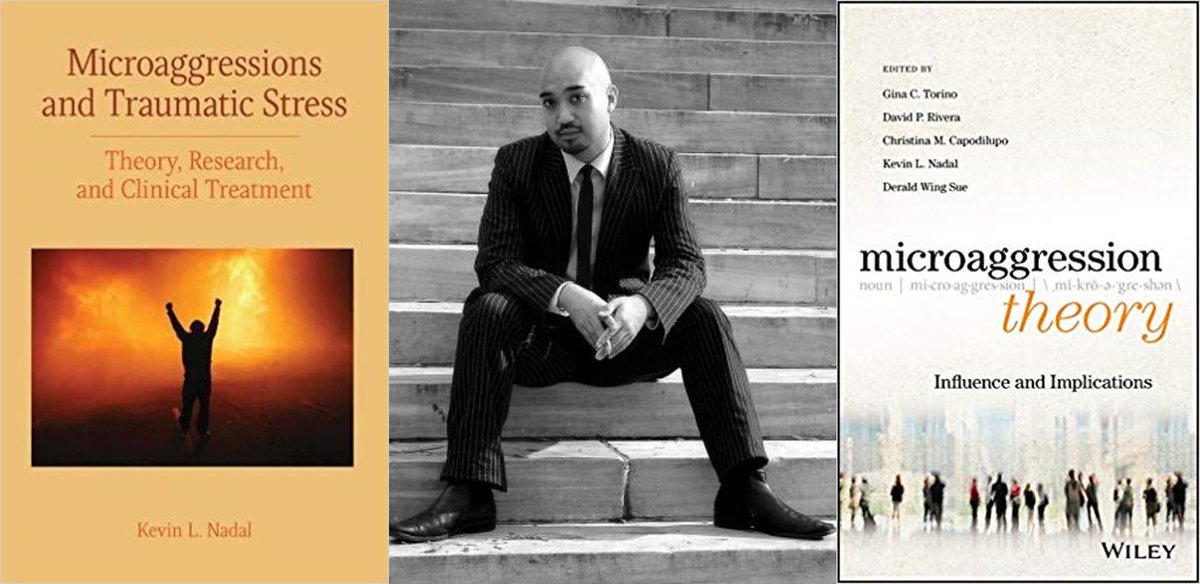 Today's ft. #JJCFaculty scholar is @ElizabethJeglic, who published 2 books, 9 peer-reviewed articles, 6 book chapters, and 7 online articles and blogs last year!! Her research focuses on sexual violence prevention — her latest article is in journal 'Sexual Abuse' #JJCResearch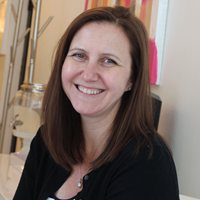 Next up is @JohnJayCollege criminal justice prof @PizaEric. Not only is he often featured by the media as an expert on policing matters, but he published 13 journal articles in 2018 on the data behind risk-based policing, CCTV, and more! #JJCResearch
Do you know @JohnJayCollege poli sci prof Samantha Majic? An OAR #BookTalk alum (), last year she published new book "Youth Who Trade Sex in the U.S." and has been speaking and writing about the harms of & issues surrounding sex trafficking. #JJCResearch
You can watch her 2014 book talk here: (bit.ly/2KAdH8P)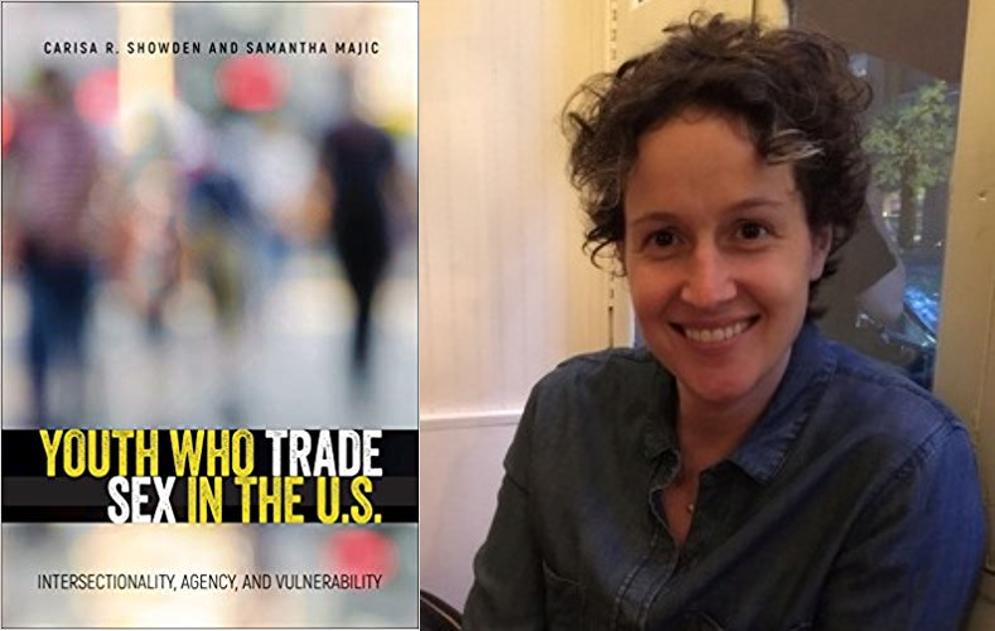 Last year, @DrMazzula, who is the founder of the @LatinaRAS as well as a @JohnJayCollege prof, kept busy writing and presenting about two key issues: microaggressions, and gender/minority representation in academia. #thisiswhataprofessorlookslike #JJCResearch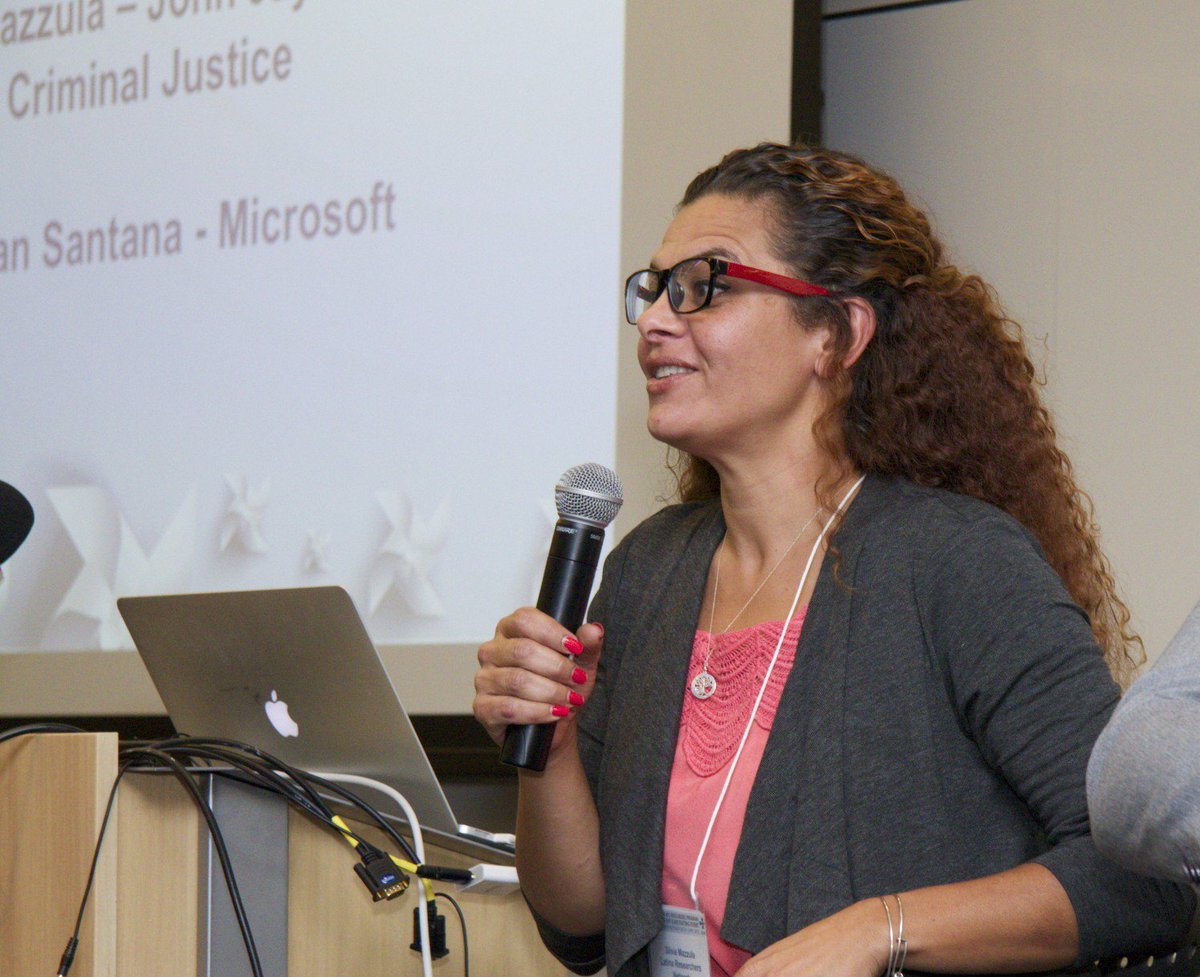 And don't forget Philip Yanos, who in 2018 not only published his book 'Written Off,' but also a monthly column in @PsychToday by the same name. His articles, on stigma attached to mental illness, were cited more than 700 times last year!
#JJCResearch
Find his blog here: (bit.ly/2IQ2w9J)
And last but not least, @JohnJayCollege is home to some great podcasts. Check out @indoorvoicespod, @TWOH_VL, @NewBooksPoliSci, @QualityPolicing, @JohnJayTLC on Teaching and Learning, and @lavueltablog. So much to learn about!
John Jay faculty and staff came together for a reception on May 14th to honor 76 of their own who received major and external grants and awards in 2018. The funded projects are a testament to the hard work John Jay's community devotes to research and to honorees' dedication to studies and creative work that strengthen the scholarly fabric of the institution. The awards funded projects of all types, from those with potential therapeutic implications to those that could change international policy, and more.
Among the honorees were Dr. Jeff Mellow and Dr. Deborah Koetzle. Their grant, from the U.S. Department of State's Bureau of International Narcotics and Law Enforcement Affairs, took them to El Salvador to work on alleviating the severely overcrowded conditions in many Salvadoran prisons.
Both Dr. Mellow and Dr. Koetzle have been working to apply evidence-based, empirically-verified practices to corrections for many years, so when the opportunity came to apply their knowledge gained from research in the United States to an international setting, they knew they had to take it. The project took place in cooperation with El Salvador's National Criminological Council and Director of the General Office of Penal Centers.
Prison overcrowding
El Salvador's rate of incarceration is among the highest in the world — second only to the United States, with more than 600 out of every 100,000 persons incarcerated. Although the overcrowding rate is slowly coming down thanks to the construction of new prison facilities, the researchers described unhealthy conditions in some prisons. Some facilities were at 800 or 900 percent capacity, with bunks overfilled with bodies, increased risk of infectious disease, and insufficient room for programming or recreation.
Dr. Koetzle described the severely overcrowded prisons as "strangely quiet" and very still, as inmates have little room for movement. "No one should have to live in those types of conditions," said Koetzle. "But the other side of that is really seeing the government and the system putting forward meaningful, genuine efforts to address it."
Releasing the bottleneck
The counterpart to overcrowded higher security institutions are the granjas, or minimum security prisons, to which incarcerated individuals can transition as part of their rehabilitative journey toward release. Their gradual reintegration and movement through the system requires a protracted process of repeated assessments. "Inmates have to both finish a minimum of a third of their sentence, and also engage in very extensive programming to move from closed prisons to open prisons," said Mellow. "But the problem is there's a bottleneck, and only about 6% of the inmates, out of 40,000, are in the open prisons."
As part of the government's effort to ameliorate prison conditions and move people through the system more quickly, the researchers were engaged to hire, train and manage criminological teams — composed of one lawyer, one educator, one psychologist and one social worker — that helped to build capacity to assess inmate progress toward rehabilitation while drafting more than 2,000 proposals to improve the process based on empirical data collected throughout.
"Our goal was to improve the correctional system and policies, to maintain our relationships down there, and help [the government] to introduce additional evidence-based practice and risk assessments that we think can really help them open up bottlenecks and be more efficient and effective in identifying low-risk individuals to move them through the rehabilitative phases," said Mellow.
They brought to the process many collective years of experience in working to introduce standardized, evidence-based practice to the U.S. correctional system. Both professors also brought back lessons learned from their time in El Salvador that could translate to better practice in the United States, emphasizing the ways Salvadorans involved in the justice system are still encouraged to feel a part of their community on the outside. "They have families much more engaged, and they are really trying to provide for employment opportunities," remarked Koetzle. "I think on those two fronts in particular, we could learn."
Mellow also outlined elements of the rehabilitation program, broadly called "Yo Cambio," that he felt were exceptional, including "conjugal visits, which we rarely do in the United States, and focus on vocational education. They also have a Fair Day where inmates will go out to sell all the wares they've made inside the prison, and the national Olympic game day. You can see that they are really trying to show that inmates are part of the community. They're people."
The life of a PI

Working on a large international grant was both a challenge and a source of immense satisfaction. "You're wearing 100 different hats," said Mellow, who was Primary Investigator on the grant. "Everything from drafting subcontracts to thinking about lunch for the trainings, to dealing with messages every day, getting everybody paid, and dealing with the funder. Plus doing the actual work, and writing the quarterly and final reports and analyzing the evaluation. If you think about it, you're managing 40-something people."
It was "not typical to have so many staff in institutions for this length of time," added Koetzle, the project's Senior Advisor. "[And] engaging in international work stretches you a little bit differently." They took seven trips to El Salvador during the two-plus years of their grant work, and talked about the greater investment of resources, time and flexibility needed to pull off a successful overseas project.
But the challenges created by managing a large grant from so far away were paired with a huge pay-off. Both Mellow and Koetzle agreed this was one of the most rewarding projects they'd ever undertaken, and talked about the valuable insights they had learned from working in a different context and system. They also had only positive things to say about their team of local staff, both about their capabilities and their constant enthusiasm and dedication.
"That's something that really stood out — the number of times they thanked us for giving them the opportunity to help their country," said Koetzle.
Next steps
Now that the grant has ended, as of February 2019, Dr. Mellow and Dr. Koetzle, along with co-PI and Senior International Officer in John Jay's Office of International Studies and Programs Mayra Nieves and their program coordinator, PhD candidate and Salvadoran native Lidia Vásquez, are looking ahead. They are working on publishing their results with a Salvadoran university, in Spanish, and would like to see some of their recommendations translated to national policy. Their greatest hope, though, is to find continuing funding to keep doing the work to which they've dedicated so much time over the last two years, and perhaps even extend its scope to other nations in Central and South America with similar overcrowding and assessment challenges in their own criminal justice systems.
"We are hoping for the project to come back, "said Mellow. "That is our goal."
Dr. Jeff Mellow is a Professor in John Jay College's Criminal Justice Department, Director of the Criminal Justice MA Program, and a member of the doctoral faculty at the CUNY Grad Center. His research focuses on correctional policy and practice, program evaluation, reentry, and critical incident analysis in corrections.
Dr. Deborah Koetzle is an Associate Professor in the Department of Public Management at John Jay College and the Executive Officer of the Doctoral Program in Criminal Justice. Her research interests center around effective interventions for offenders, problem-solving courts, risk/need assessment, and cross-cultural comparisons of prison-based treatments.
If gender inequity is baked into today's workplace, what can John Jay students and other Master in Public Administration (MPA) candidates do to fix the problem? Dr. Maria D'Agostino, with co-authors Helisse Levine (LIU-Brooklyn) and Meghna Sabharwal (UT-Dallas), published an article in the Journal of Public Affairs Education in March that represents the first step toward answering that question.
Dr. D'Agostino, an Associate Professor in the Department of Public Management, has focused her recent research on women in public administration. Not only are women — along with other persons whose gender presentation isn't traditionally male — underrepresented in leadership and management roles but, according to the theory of Second Generation Gender Bias, the workplace isn't even built to accommodate the needs of anyone but men.
Longstanding cultural beliefs and biases, formed over many decades, put up invisible barriers to women's advancement, and workplace structures and practices can inadvertently favor men. One such practice is negotiation, which figures prominently in 21st century workplaces. When negotiating for starting salaries and other benefits, studies show that men see better negotiation outcomes than women, and that these differences are more due to stereotyping and structural bias than to behavioral differences. Negotiated Order theory, which has also heavily influenced D'Agostino's work, suggests that the results of biased negotiations build up over time, meaning that when women or people of marginalized genders start out behind, they usually stay behind.
D'Agostino believes that MPA programs are a great place to take on these challenges. "A lot of experimentation goes on in the public sector," she said, giving examples of vital pieces of legislation that have trickled down from government policy to private sector workplaces, including Title IX, Paid Family Leave, and New York City's 2017 law barring employers from asking about applicants' salary history.
According to D'Agostino, MPA graduates are often perfectly placed to address inequality. "[Graduates] work in city, state, and federal government, they work in nonprofits, and in the private sector. The essence of public administration is serving the public and the common good, and they are the face of that; they are the decision-makers in terms of creating policy that becomes city, state, and federal law, which can even spread to the private sector. They are both creating and implementing policy, so they have a big impact on the future."
It is therefore a concern for D'Agostino and her colleagues that more MPA programs aren't tackling issues of workplace inequality head on. In her study, researchers surveyed MPA administrators to find out how many programs around the country offer courses in negotiation, let alone courses that incorporate elements of gender bias into coursework. They found that "none of the programs offered a standalone course on gendered negotiation, and those that offered courses on negotiation generally only focused on transactional portions," said D'Agostino. "In the PA literature, we don't yet discuss second generation gender bias. If we can bring that out, use it as a starting point to understand women's career progression, maybe we can dig down and come up with different solutions. Mentoring and education are not enough. Even getting women into leadership positions is not enough. We need to change organizational structures and culture."
Her suggestion? Incorporate second generation gender bias into curricula as a core competency for all MPA programs. Raising awareness among students in the field could lead to big changes inside workplaces, but also in the ivory tower. "Academics could do more research, which could inform practice, which would affect training, which would impact the field in terms of gender equity."
These are big dreams for sweeping change in MPA programs and in offices across the U.S. For now, D'Agostino and her colleagues are developing a conceptual framework for talking about the issue. Her next step is to interview both men and women in various positions in seven states, to try to understand the implications of second generation gender bias as they play out in real workplaces and to hear about real workers' experience with bias.
You can find the full article, "Gender in negotiation: Preparing public administrators for the 21st century workplace," online at the Journal for Public Affairs Education's website.
Maria D'Agostino is an Associate Professor in John Jay College's Department of Public Management. She is also the co-founder of Women in the Public Sector at John Jay, a program which educates, engages, and fosters a consortium of students, faculty, public service practitioners, and community members interested in women in public service. It promotes gender equality and provides opportunities to address gender issues in public service.
Dr. D'Agostino is the co-recipient, with WPS co-founder Dr. Nicole Elias, of the 2018-19 Inaugural Presidential Student-Faculty Research Collaboration Award from John Jay's Office of Student Research and Creativity, for the examination of gender equity in municipalities. Her recent research has focused on women in public administration, including a 2018 co-edited book, Governing in a Global World: Women in Public Service.